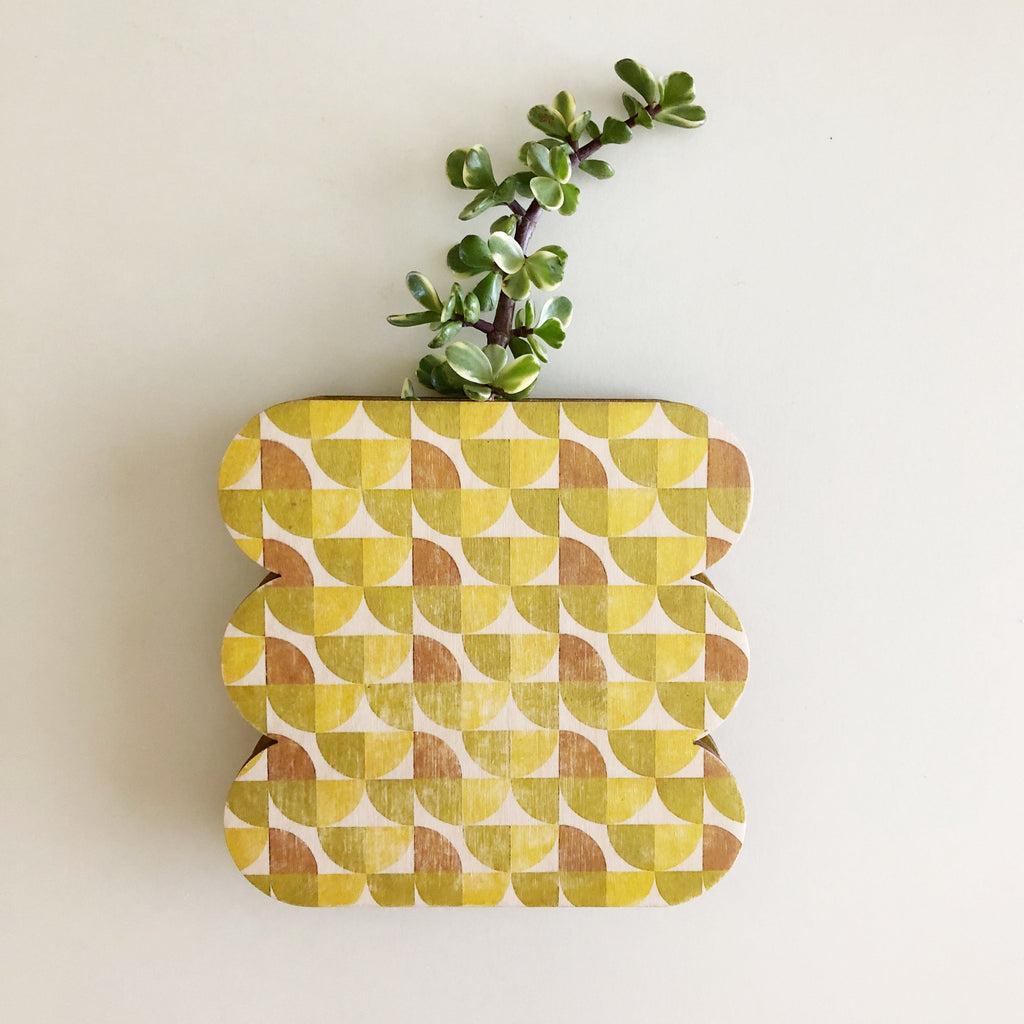 Scallop Geometric Wall + Tabletop Vase Planter
The Scallop. The perfect vase combo - art and plants for the wall or tabletop inspired from my mom's 70's vase from France!
Functional art for air plants, dried floral and cuttings from the garden.
An original design by Stacy Wong, hand-printed and hand-painted.
Made of birch and pine wood. Does not hold water or soil.
Use a nail to hang on the wall.
5-1/8" wide x 5" tall x 1-1/4" deep