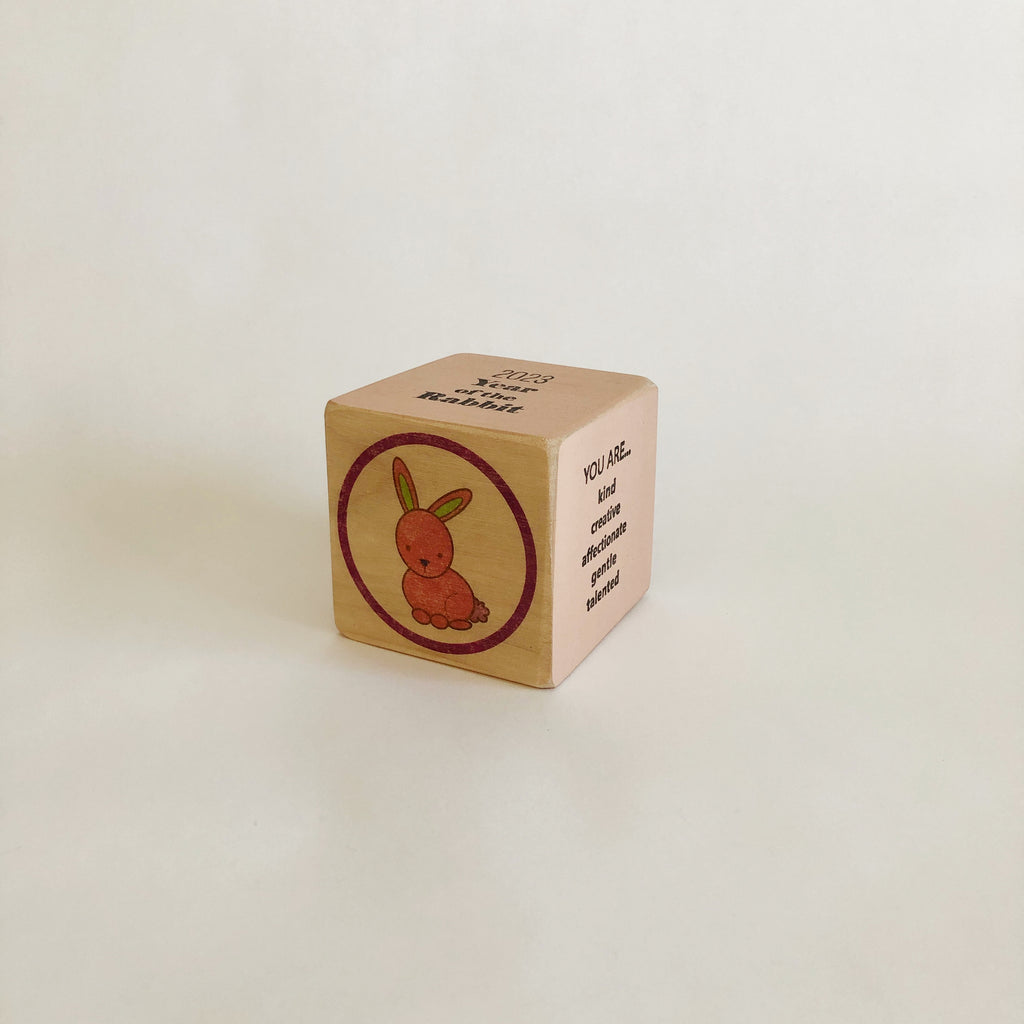 2023 Year of the Rabbit Zodiac Block
 A handmade, hardwood keepsake block celebrating baby's year of birth. Based on the chinese zodiac, each year is named after an animal with traits said to belong to those born in that year. The Year of the Rabbit begins on January 22, 2023. 

You are...
kind, creative, affectionate, gentle, talented 

See if your baby grows into a little person with the characteristics listed on the block. 

This listing is for one block. Available in pink, blue or green. 
Solid wood block, 2 1/2" cube. 
All blocks are made to order. Please allow 2-3 weeks for personalized blocks. 
Not a toy. This block is a decorative keepsake. 
Copyrighted design. Handmade in California.