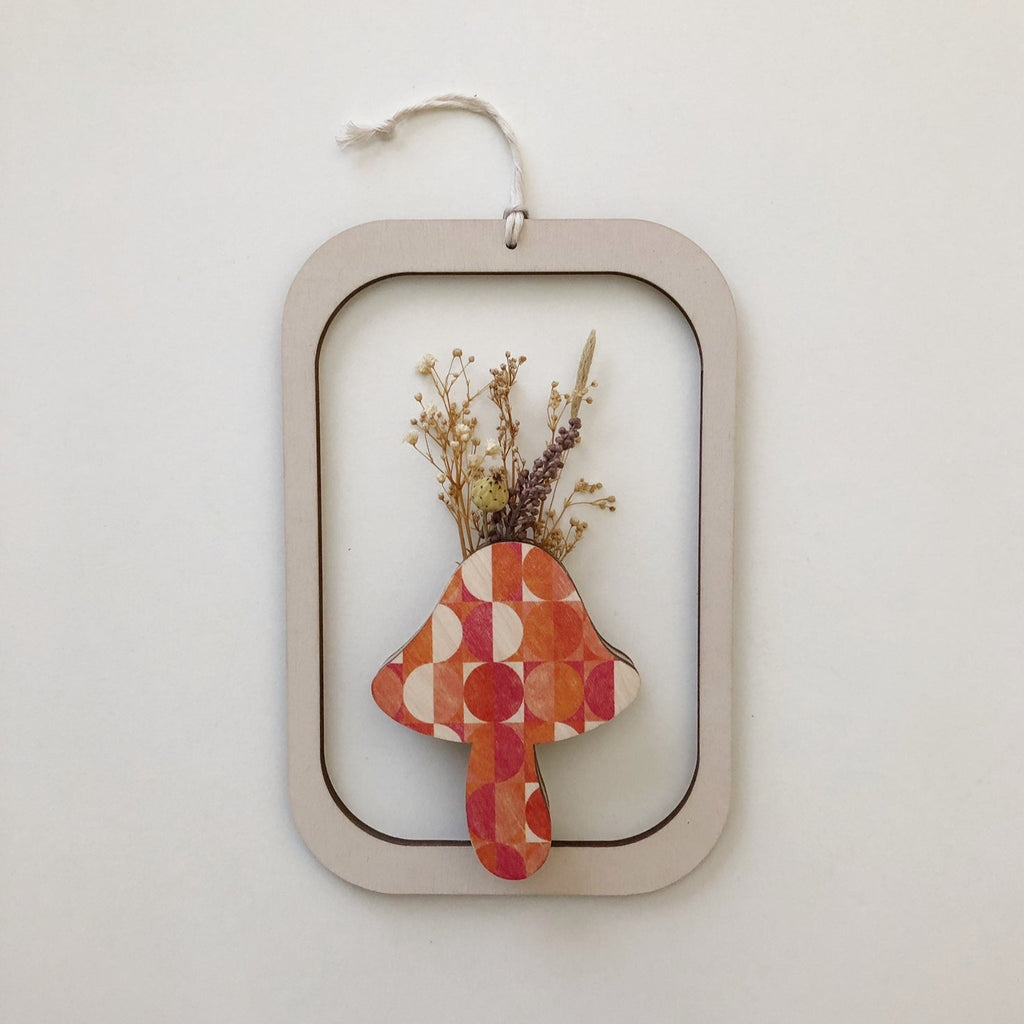 Groovy Framed Tall Mushroom
Functional art for air plants, dried floral and cuttings from the garden.

An original design by Stacy Wong, hand-printed and hand-painted.
Made of birch and pine wood. Does not hold water or soil.
Hang from cotton cording or use a nail to hang on the wall.
5 1/2" wide x 8 1/4" tall x 7/8" deep