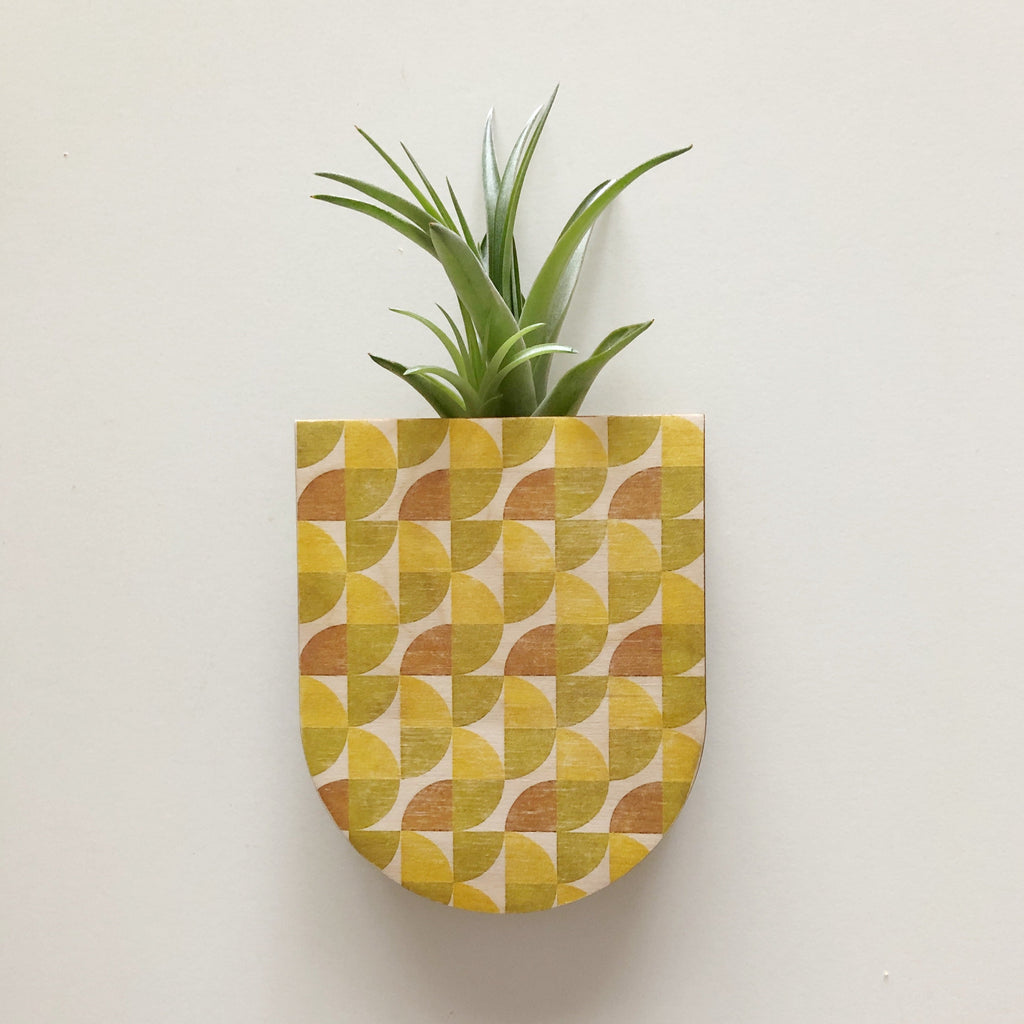 Geometric Pocket Wall Planter Vase
A modern little pocket planter to fit air plants, garden flowers, and dried floral. Create a living wall galllery with an ever-changing arrangement of planters in different shapes and patterns. Perfect for small spaces too. 
My unique design features an open slot bottom allowing for flower cutting stems and dried floral to hang through but unfortunately will not hold water or soil.
Made of solid birch wood with a drilled hole on the back for easy hanging with a nail.
4 1/2" tall x 3 3/4" wide x 1 3/8" deep 
An original design by Stacy Wong. 
Sorry, plants not included