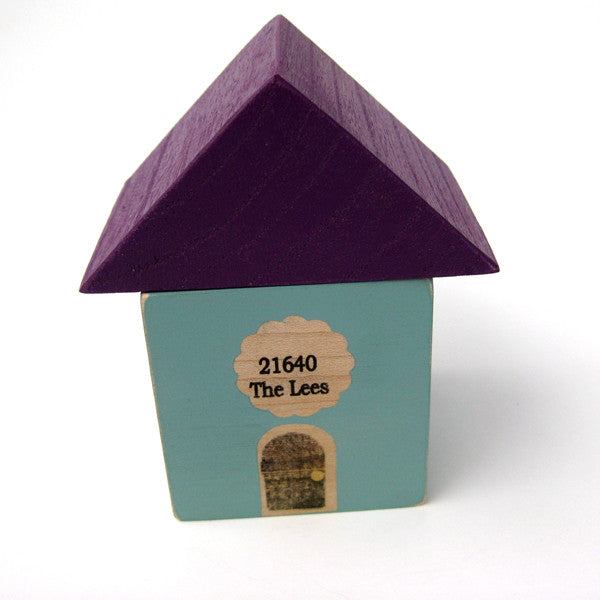 Customized Family House
This adorable little house is the perfect modern family keepsake. Also makes a unique housewarming gift. Made to order in my home studio, I will personalize it with all of your family member names, family last name, street number and the year the family was established. 

Made of solid wood, each house has a detachable roof. Take off the roof and see who's in the family - pets included too! The front of the house details the family's numerical address and family name. Each side of the house has 2 windows. And the back of the house is decorated with a lovely hand-printed flower and the year the family was established.

Size: house 2 1/4" cube, roof 3 1/8"wide x 1 5/8" tall

With each order, please detail the following information in the checkout process: 

1. Family First Names - please list and spell all names exactly as desired
2. Family Last Name - please spell exactly
3. House/Apt. Number (if desired)
4. Year Family Established (if desired)

Because I make each family house with great care - all personalized names are hand-printed, please allow up to 3 weeks for delivery. If the house is needed it in a hurry, please make a note on your order and I will do my best to ensure it's delivered in time.
As featured in Uppercase Magazine, Issue 30 - Wonderful Wood in 2016! 

If you have any questions, please don't hesitate to ask.