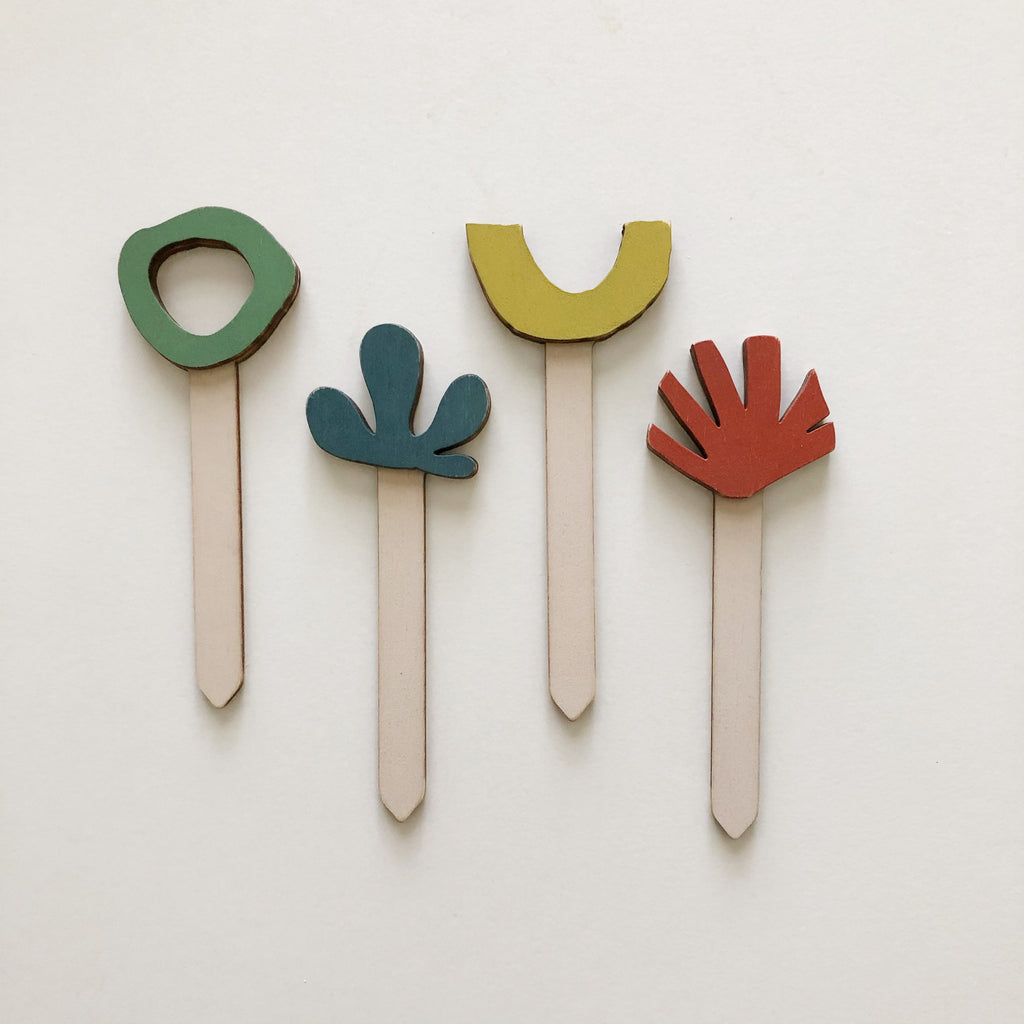 Plant Tag Garden Marker - brights
Just selected by the editor of HGTV Magazine as one of her vegetable garden essentials in the March/April 2023 issue! 
Modern Art for your plants! 
A unique gift for your favorite plant lover or plant parent.
Each plant marker hand-painted and made with birch wood.

Every marker includes a removable chalkboard label. Use a piece of chalk, chalk marker or chalk pencil to write a reminder date so you don't forget to water. Write the name of the plant. Write a funny plant saying. Get creative as the options are endless!

The label is removable and a new word can be added simply by using a tissue erase. Sorry, chalk/chalk marker/chalk pencil not included.

Sizing: 4 1/2" tall x 1 3/8" (at widest point) x 1/8" thick

An original design by Stacy Wong.
Just featured in Uppercase Magazine, April 2022! 
As featured in the 2021 LA Times Holiday Gift Guide  - Gifts for Plants & Gardening!