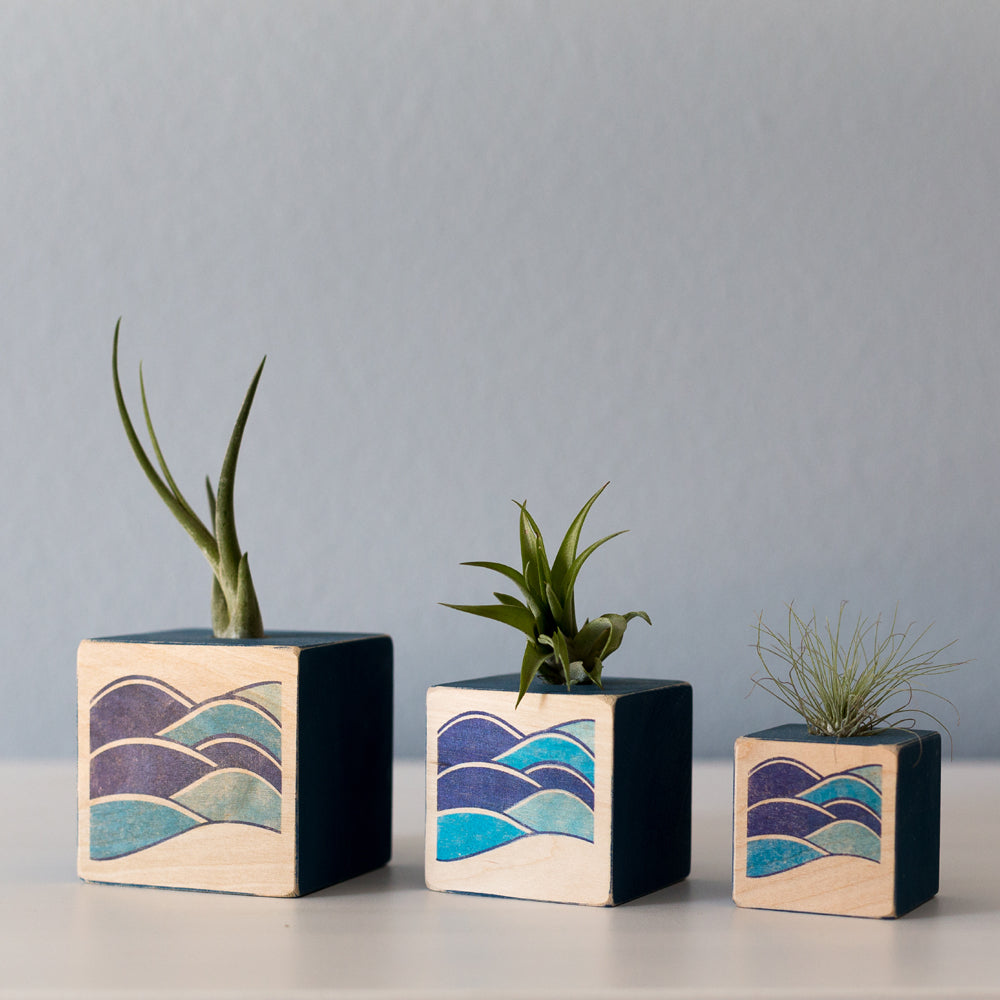 Air Plant Cube Waves
Catch a cool wave with these air plant cubes! They make a pretty display individually or in groups and can be placed in a window sill, tabletop, shelf, or desktop. 
Think anytime celebrations - baby showers, wedding showers, and brunches. Also makes a perfect little thank you gift for co-workers and friends. Includes an easy to maintain living air plant with complete care instructions. Let us choose a special air plant for you. 

Available in two colorways: Dark Blue and Light Blue 
And three size hardwood cubes: X-Large 3" ,  Large 2 1/2" , Small 2" 
handmade in CA