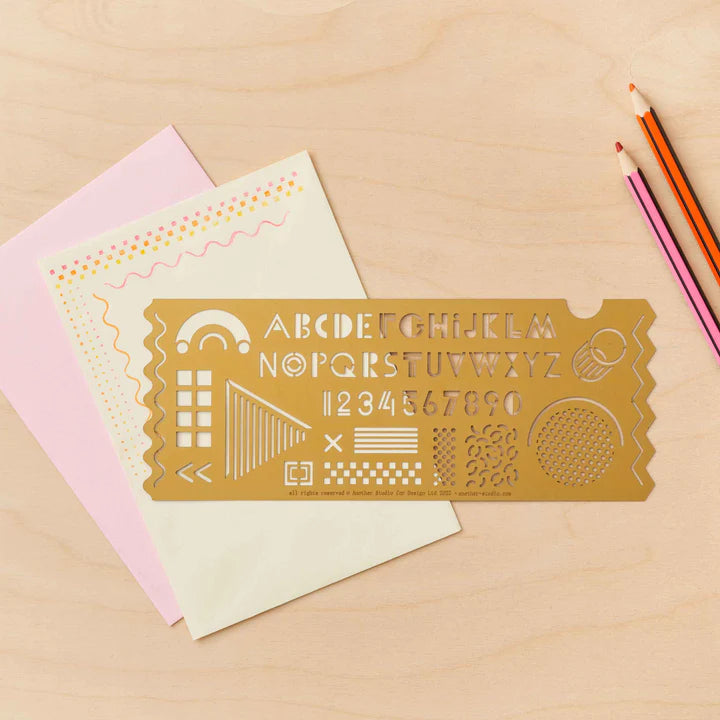 Memphis Design Stencil
Create beautiful work with this art inspired design stencil!
Each template includes patterns, letters and numbers from the Memphis style movement from a group of Italian designers and architects. Use fine line sharpies and colored pencils to create your own stationery, design cards, envelopes or gift tags.  
Matt gold finish metal, 7 3/4" wide x 3" tall